Whom to Follow on the Internet? EasyBloggers recommend
It isn't the worst idea to intersperse activity feed with some fun-content. It is even healthy to take a break from the news especially when it is not satisfying at all.
Check out our first attempt at spreading a pleasant vibe with you.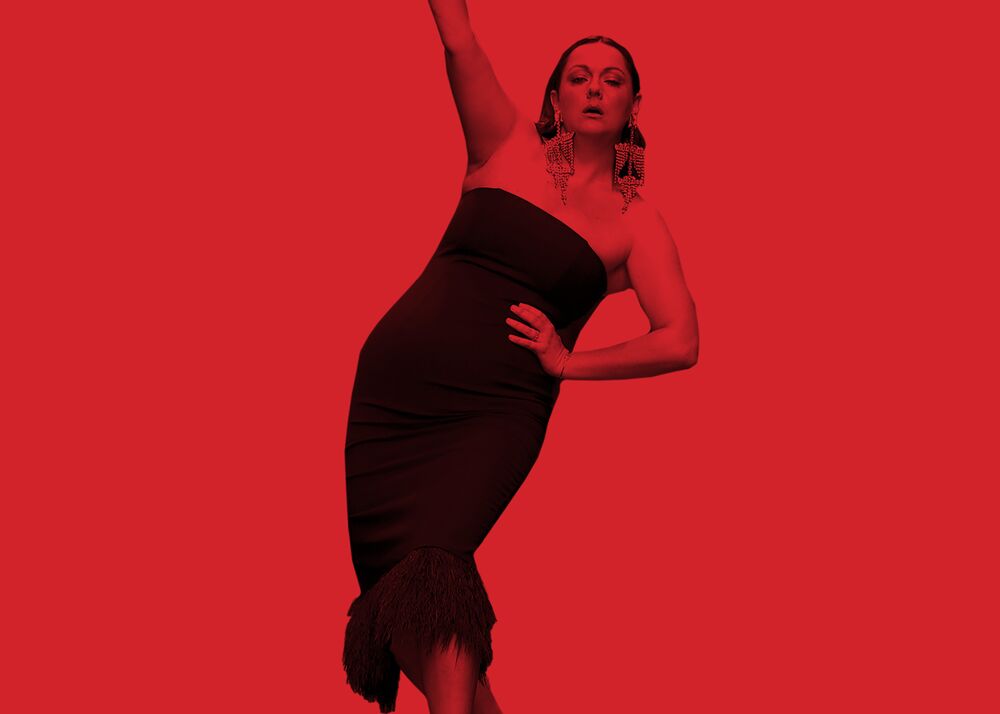 Celeste is an Australian comedian, a mother of 4, and a media personality.
She has become worldwide famous because of her Instagram #celestechallengeaccepted jokes. She dared to do what many of us have been dreaming about: satirize the sumptuous life of the rich and the staged poses of the famous personas.
It has never been about satire only, but also about spreading the message that women do not have to be perfect to be beautiful, interesting, or sexy.
The blogger laughs at the conventional beauty standards and glamorous lifestyle that has been broadcasted on all social media, not at the celebrities themselves.
When parodying another "star", she makes a caricature of what she considers to be a "normal" woman living "normality", which is appearing on the social media falling from high heels, wearing a bathing suit two sizes below appropriate, spilling a daiquiri before 10 A.M., seating beside an empty swimming pool.
Celeste Barber shows that humor is a power to get along with ourselves, whether it is our body we don't appreciate or not an "Instagram-style" life we're living.
Mitchell "Mitch" Moffit and Gregory Brown are Canadian YouTubers, queer educators, and scientists. On their channel that has around 10 million subscribers, they touch on many different topics of science, like "How To Fall Asleep In 2 Minutes?"
"How to Learn Faster?" or "What Does Your Poo Say About You?"
The weekly released videos are short and clear, but at the same time contain many useful facts you would probably need to search for in plenty of sources in case you want to answer a question like mentioned above.
The vloggers have created videos with NASA, BBC, National Geographic, Neil DeGrasse Tyson, The Gates Foundation, and more. Their partnership with Emma Thompson on seismic blasting in the arctic helped change legislation in favor of indigenous communities.
"Their comfort within themselves both as individual educators and as a loving couple and their willingness to share their life experiences online has allowed me to find a story, a real story, that makes me hopeful and that makes me happy"
[...]
" By thriving in this space they're paving the way for young queer scientists" -- Sar Lee for Huffington Post
In 2019 after a few successful solo protests with cardboard signs in the streets of New York City's SoHo neighborhood Seth Phillips and Elliot Tebele realized a specific account for this activity is needed. Within four months, the account grew to reach more than 4 million followers.
So, what are these manifestations about? Life. The signs often tell the simple truth people forget or don't even think about.
And most of the time these are things that annoy us and those we do not always have boldness to say.
Now Seth has 7.5 m. followers and a few integrations with public figures like Justin Biber and Jimmy Fallon.
There are so many words read, written, and spoken during a day, that sometimes the only wish is to get out of it. But without taking a phone away, as they are almost like third hands (trying to joke in "dudewithsign" style). Here comes the next blog.
Arben Vllasaliu is a freelance visual and 3D artist from the Republic of Kosovo, now living in Switzerland, who creates video animations that stimulate our brains and are incredibly meditating to watch.
Just check it out:
In 2019 Arben's works were exhibited on the "One Times Square" building in Times Square, New York City.
"My creations are not everybody's cup of tea! And I feel kind of bad for people who can't enjoy perfectionism. Sometimes my OCD gets pretty high, so I had to do something to stimulate it, and I couldn't find a better way than creating video animations! For me, inspiration comes from everywhere, for example, reading, watching movies and playing games on my smartphone are always inspirational to me" -- interview for MiND.
In case you want a workout, but fitness, gym, and jogging aren't for you. Even playing any games or doing yoga does not work. Maybe all you need is to dance! First of all, do not say no until you try. Seems like Miss Auti, a professional from the U.S., knows her business and can teach anyone, either it is a beginner or a qualified one. There are plenty of videos for every taste, and every week a new one is released.
Are there any influencers, YouTubers, or TikTokers we must know about? Please share the links with us, so we will include them in our next edition.
Stay safe, relaxed, and satisfied!