5 blogs and vlogs to enjoy without dumbing down. Vol.4
Here again, comes the time to explore the world of the Internet. Check out five different blogs about completely different things.
IIn 1947 two years after the Second World War ended, Magnum Photos was founded. The world's most prestigious photographic agency was formed by four photographers – Robert Capa, Henri Cartier-Bresson, George Rodger, and David "Chim" Seymour – who had been very much scarred by the conflict and were motivated both by a sense of relief that the world had somehow survived and the curiosity to see what was still there.
"They created Magnum to reflect their independent natures as both people and photographers – the idiosyncratic mix of reporter and artist that continues to define Magnum, emphasizing not only what is seen but also the way one sees it", -- Fred Ritchin.
Even if you have never heard of Magnum, you definitely have seen a lot of photos by its members, like this one of Marylin Monroe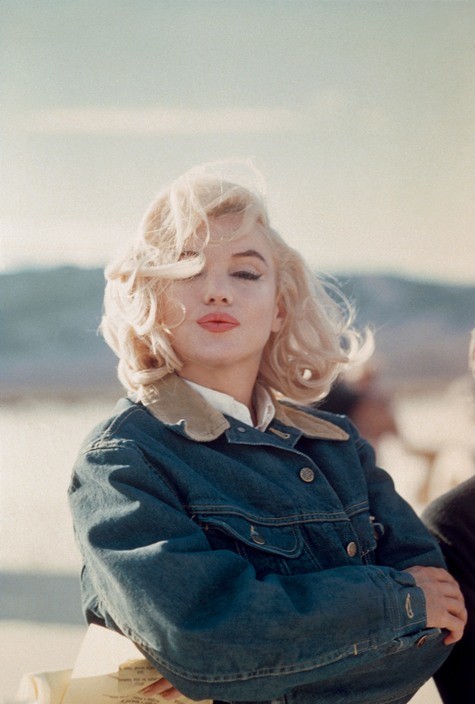 Magnum Photos is a living archive updated regularly with new work from across the globe. It has documented most of the world's major events and personalities since the 1930s; covering industry, society, and people, places of interest, politics and news events, disasters, and conflict.
If you want to stay updated on the latest world news, follow the agency on Instagram.
The Channel has existed since 2006 and was founded by an American astronomer, skeptic, and writer Philip Plait. He has worked as part of the Hubble Space Telescope team, images and spectra of astronomical objects, as well as engaging in public outreach advocacy for NASA missions. He appeared in several science documentaries, including How the Universe Works on the Discovery Channel. While TheBadAstronomer is primarily an astronomy blog, Plait also posts about skepticism, pseudoscience, antiscience topics, with occasional personal and political posts.
The channel videos are short, without talking, just visual and text explanations of one or the other astronomical observation, discovery, etc.
Plait doesn't use some special effects in his videos.
Here you can see what a black hole would like up close based on the actual math of physics of Relativity
Memes anyone? This is an account full of facetious and non-banat ones.
"It All Started When…
Four girls had a group chat where they sent each other hilarious memes that depicted their everyday debauchery and life. Two of those girls decided in their spare time to give a go at creating their own memes instead of using someone else's, and that's the story of MTS… Lola and Nicole created an anonymous meme account for fun and to keep in touch by sharing funny memes with each other. Within a few months, it amassed a large following by millennials who related to what the girls had to say, their sense of humor, struggles with anxiety, growing up in the social media generation, and figuring your life out in general", -- say the bloggers on their website.
Anxiety, romance, boredom, gossip, fresh news, self-acceptance, everything is being noticed in their units of cultural information spread by imitation.
Caution: causes addiction.
You know we try to be at least a little bit objective and don't tout someone but it's a little bit hard to do it talking about this Chinese video blogger.
Li Ziqi lives in her hometown of rural Pingwu County, Mianyang, north-central Sichuan province, southwest China. She makes videos of her creating food and handicraft preparation videos often from basic ingredients and tools using traditional Chinese techniques.
Her YouTube channel has more than 2.4 billion views[a] and 16 million subscribers, as verified on 21 August 2021, which is a Guinness World Record for "The most subscribers for a Chinese language channel on YouTube".
Her videos are a relaxation for eyes and minds, seriously! Check it out:
It is also very impressive that not only she found a unique way of showing her native land and culture, but also made video editing by herself for a pretty long time until she gained popularity and had an assistant and a videographer to help her.
Have you ever seen a baby kangaroo, except Roo from the famous fairy tale?
Do you know what a male kangaroo looks like?
Look!
Kangaroo Sanctuary is a public page of a real sanctuary that rescues, rehabilitates, and releases orphaned baby kangaroos back into the wild. Those animals who can't be released into the wild are released into the wilds of the 188-acre Sanctuary.
The organization not only takes care of Red Kangaroo but provides education to other wildlife carers, the general public, school groups, and visitors through our guided sunset tour.
If you are in Australia one day you can have a tour around the sanctuary, and meanwhile, enjoy the animals online.
P.S. By the way, you can support the animals without going anywhere.
Enjoy the blogs and the Autumn!